Come back to our Media page often for
exclusive tracks and
FREE downloads
!
Just
click on the player
to get started!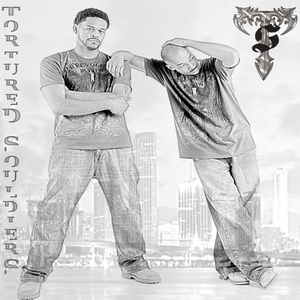 Tortured Souldiers' first
official
release is
Y U Lie
, a song from our debut album, Revolutionary Dawn!  Proving that Tortured Souldiers are no strangers to heartbreak & lost love, this soulful track is an open letter to all the ladies...
We're calling on all the women of the world to answer one simple question: Y U Lie?  Our homie for life,
SoulPro
, wears his heart on his sleeve in his guest appearance; and R&B crooner
David Lyve
provides the silky smooth vocals he's so well known for.
In celebration of our inaugural single,
Y U Lie
was released as a limited edition physical & digital EP!

We'll post all kinds of pics from our exploits here, so check here often for some crazy ish!  Click on the pics to enlarge...