OFFICIAL… RAW… HIP-HOP.
Tortured Souldiers.  Continually pushing forward on our mission to invigorate Hip-Hop, the music we love & live for.  In our time, musical artistry has mostly given way to musical formula.  Many even consider Hip-Hop to be a "game".  But it's not a game to the Tortured Souldiers.  It's the modern-day epic of The People.  The Revolution has begun...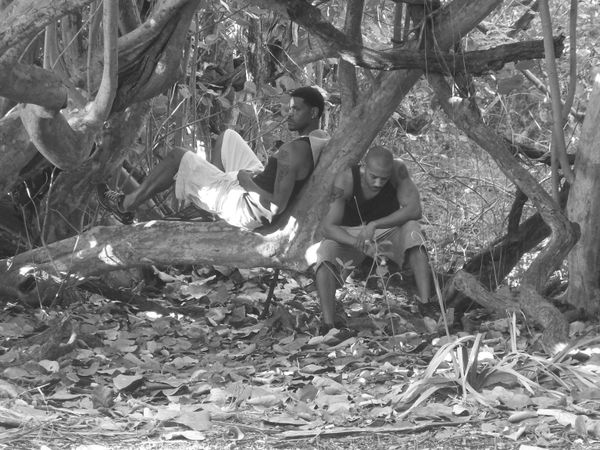 "

We've been Tortured Souldiers since birth.

"

The statement above provides valuable insight into how we've been triumphant in forging our own brand of Hip-Hop.  Always raw and unapologetic, a renegade outlook on the world is evident in our music.  Joy and pain.  Love and anger.  Life and death.  No subject is taboo.  With skillful wordplay, we paint vivid pictures of the world through our eyes...  Through the PEOPLE'S eyes.  We tell emotional tales of personal trials and tribulations.  Passionate and intense for sure, Tortured Souldiers embody the desire to strengthen Hip-Hop's artistic and socialist roots.  JOIN THE MOVEMENT!  Or get run over... 



 

Music that moves the body!  Rhymes that move the mind!
Based in South Florida, Tortured Souldiers – brothers LoneStarr and Locke – are true sons of the Dirty South. They have deep ties throughout the entire region, and in the past are believed to have kept a couple underground lairs as far north as Virginia. With a strong mixtape and EP resume to their credit; and the establishment of their record label Medicine Man Music; the Souldiers are positioned to wage a hostile takeover of Hip-Hop with the highly anticipated release of their full-length debut album,
Revolutionary Dawn
. 
---